Product usage rights
Get Paint Formulation
Usage Rights
Every manufacturer have the rights to use Paint For Life formulations. Developed and 3rd parity tested formulations are ready for manufacturing and market introduction. Formulation customers, have absolute freedom to operate with product branding, pricing and distribution. Sign a license agreement and get the paint and coating formulation rights.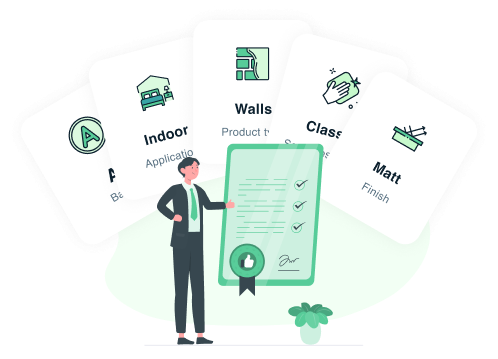 Terms of use
Licence owner terms, conditions and restrictions called terms of use are summarised in a table below.
Faire
En signant les conditions de licence, vous avez le droit d'utiliser la formulation pour répondre aux besoins de votre entreprise
Votre entreprise a le droit d'utiliser des formulations sans restrictions régionales et géographiques
L'utilisation de formules à des fins commerciales n'est pas limitée dans le temps. Votre entreprise obtient des droits d'utilisation illimités
Ne pas
En acquérant le droit d'utiliser la formulation, vous n'êtes pas autorisé à la transférer à une autre société ou à une autre personne physique.
Les droits de formulation sont limités à la production d'un produit de peinture. Si le fabricant a l'intention d'introduire plusieurs produits, le droit d'utilisation de chaque produit doit être appliqué.
Process
Process of usage right provision is organised into the following four steps.